FEATURED PROMO VIDEO
AMBIENT FIRE ENTERTAINMENT
Cirque de Light's ambient performances provide a magical atmosphere and set tone with improvisational fire spinning to any music. This is a great way to greet your guests as they arrive at an event or to entertain your guests and keep the excitement going with recurrent sets throughout the night.
CHOREOGRAPHED FIRE SHOWS
Each of Cirque de Light's shows features a variety of props from elegant fans to martial-arts-derived rope dart. Many of our fire shows also include fire eating and fire breathing. We provide shows ranging in size from one performer to six performers (with ample notice, even larger shows can be provided on request). Group shows include multi-person routines with even more fire on stage all at once! THEMED FIRE SHOWS Not only are Cirque de Light's high-energy shows jam-packed full of exciting fire acts, but they are made to fit any theme. Keep in mind, that they can handcraft a show for anything you can dream up. Having a pirate-themed party? What better way to amaze and entertain your guests than fire-sword fighting between two swashbuckling pyro pirates?!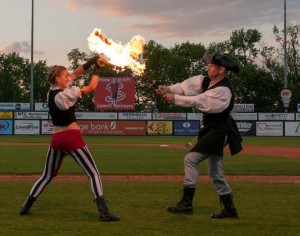 Luau Shows
Fun for all ages, their luau show brings a taste of Polynesia right to your backyard. This is one of their most popular shows, featuring traditional fire props, poi and staff, paired with authentic Polynesian music. For even more luau entertainment, inquire about their partnership with the lovely hula dancers of Polynesian Fusion.