Andrew 'Insect' Lindsay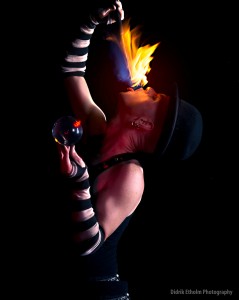 Bringing a theatrical presence to the stage, Andrew is a fantastic performer who connects with any audience through wit and playfulness. He has been on stages across the Northeast for over 10 years and has warmed the hearts of thousands with his passion for fire. He is skilled in the safe use of fire as an element of theatre and creates an exciting drama that everyone can relate to. Let him amaze you with his tricks of the trade. Where would he be without the beautiful Elizabeth?
Elizabeth 'Ace' Knights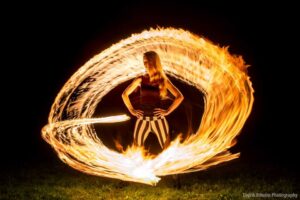 Bringing light to adults and kids alike across the country, Elizabeth has a knack for making jaws drop. Her diversity of skills and passion for what she does keep any audience at the edge of their seats.
Cirque De Light features a wonderful pair of performers that you do not want to miss.